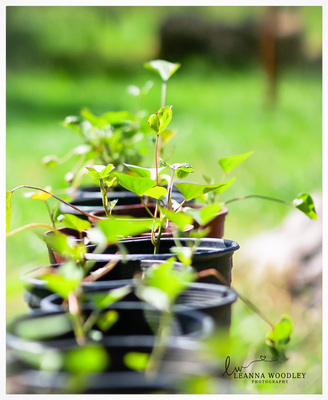 plant...grow...harvest...share

Why do we sell seeds? We had been saving seeds and growing food from them for many years when our friends at Daggawalla Seeds drew our interest about purchasing their seed inventory. Since most of our original seeds came from Daggawalla to begin with, and they did not feel good about letting anyone else take over the work for which they had been sacrificing for all these years, it seemed like a "no-brainer." We added our seeds to theirs to become "Eloheh Seeds." Eloheh Farm, (where Eloheh Seeds are grown), is a charitable non-profit, teaching-farm and organization. That means the income made from the seeds you buy goes back into the farm. In addition to our planting, growing and harvesting, we SHARE fruits and vegetables with numerous individuals in need and with several organizations. We sincerely hope you too will share the food grown from these seeds with others. And thank you for your purchase. It helps us continue this important work in our world!


​ All of our seeds are:

GMO-Free – We have never grown GMO varieties, and have not farmed within range of GMO crops that would cross with ours. We are signatories of the Safe Seed Pledge.
Open-Pollinated – None of our seeds are hybrids. That means you can grow them out for seed yourself and they will come back true-to-type. Become a seed saver!
Organically-Grown – Though not certified, we have always followed the National Organic Program standards. We know that treating ourselves well and treating the earth well go hand-in-hand.
Farm-Direct – The majority of our seeds have been grown by us or friends, for you, with no middle-men.
Open Source Seed Initiative - We will never patent a seed but allow it to be free for you or us ar anyone to pass down freely for many generations to come.
More about us...
Edith and Randy Woodley have been planters for all the years of their marriage since 1989. They raised four children on the food and medicine plants they grew and decided long ago they would feed their own children "organically grown," non-GMO, non-GE, farm-direct, food from Heritage and Open Pollinated seeds as time and finances would allow. Many of their seeds are ancient, coming from their own Indigenous or other Indigenous tribal peoples. If this sounds like the kind of seeds you want for yourself and your own family, you should order Eloheh Seeds. Note: When we say "organically grown" we mean we are using organic standards but we have chosen not to be certified organic because of the time, paperwork, cost and politics involved. As a result we are able to offer quality seeds at a very low cost to you.
Join the Seed Revolution...Start saving your own seeds
All of our seeds are (OP) Open-Pollinated! This means you can grow them out, save seeds yourself, and count on the children of your plants looking like their parents. Our seeds contain genetic diversity that will lead to some variance in individual plants, and that is an advantage to you, the grower. You can pick the plants that grew best in your area and save seed from those for future plantings. Maybe encouraging you to save seeds sounds like a bad business plan for us but it is a great plan for the future of food in our world, and that is much more important to us! Like you, we want a healthy future for our children, grandchildren and all the generations to come! All Eloheh seeds should thrive in the Pacific Northwest, and most of them will do well elsewhere. In our seed-saving we have been selecting for winter-hardiness, drought tolerance, shape, size, color, and — of course — flavor!

We are offering $3.00 SHIPPING on all orders when mailed standard (not priority) in the U.S.

Special Offers for Native North American Indigenous people.
​Please email eloheh@gmail.com to find out more.




Eloheh Farm

is a signatory of the Safe Seed Pledge, a program set up by the

Council for Responsible Genetics

.

The Safe Seed Pledge:

"Agriculture and seeds provide the basis upon which our lives depend. We must protect this foundation as a safe and genetically stable source for future generations. For the benefit of all farmers, gardeners and consumers who want an alternative,

We pledge that we do not knowingly buy or sell genetically engineered seeds or plants.

The mechanical transfer of genetic material outside of natural reproductive methods and between genera, families or kingdoms, poses great biological risks as well as economic, political, and cultural threats. We feel that genetically engineered varieties have been insufficiently tested prior to public release. More research and testing is necessary to further assess the potential risks of genetically engineered seeds. Further, we wish to support agricultural progress that leads to healthier soils, genetically diverse agricultural ecosystems and ultimately healthy people and communities."