>

>

Lettuce Mix, Lobelia's Verdance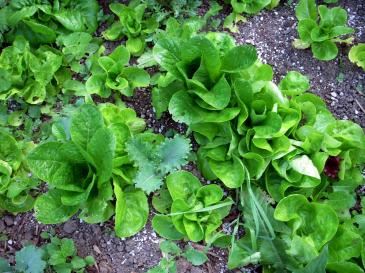 Lettuce Mix, Lobelia's Verdance
SKU:
(Lactuca sativa) Annual in the Aster Family, native to Eurasia. Lettuce was first cultivated by the ancient Egyptians. A mix of green romaine and butterhead lettuces, with a sprinkle of Ruby leaf lettuce. We have been growing this mix out since our urban farming days in Portland, Oregon, for its winter hardiness and aesthetic qualities. Named after Lobelia Sackville-Baggins, a character in J.R.R. Tolkien's legendarium known for her covetousness. "Lobelia" was our code name for a particular lend-lander on whose property we first grew out this mix for seed. "Lobelia" always longed to take over our best garden, across the street from her house. She interfered with the seed harvest of this mix in 2010, but we got enough to keep it going, and grew it out most recently in… the garden she coveted.
Planting suggestions: Average garden soil is sufficient. Full sun to part shade. Direct-sow around the Final Frost, and for two months after, again in the late summer for fall harvest. Can overwinter without cover, but protection will give better yields. Thin to 6-12". Cut-and-come-again harvest, or wait for heads to chop off, depending on type.

Contains at least 100 seeds.