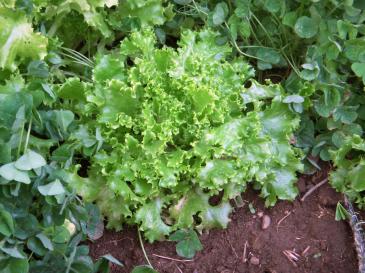 Lettuce, Tango
SKU:
(Lactuca sativa ) Annual in the Aster Family, native to Eurasia. Lettuce was first cultivated by the ancient Egyptians. Frilly green leaf lettuce forming tight rosettes. Bolts quickly in Summer, so seed repeatedly for continuous harvest.
Planting suggestions: Average garden soil is sufficient. Full sun to part shade. Direct-sow around the Final Frost, and for two months after, again in the late summer for fall harvest. Can overwinter without cover, but protection will give better yields. Thin to 6-12". Cut-and-come-again harvest, or pick larger leaves around edges before they fade.
Contains at least 100 seeds.