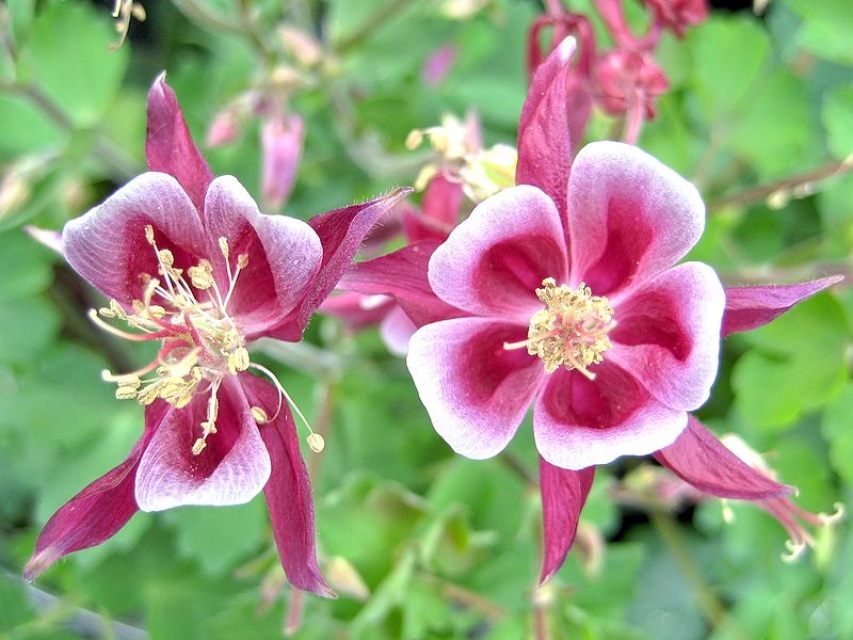 Columbine, Bridgeport Mix
SKU:
(Aquilegia vulgaris) Perennial in the Buttercup Family, native to Europe. First year foliage to 12" tall. Blooming stalks in second year 2-4 ft. tall. This mix features several-to-many different colors & color combinations, in solids & two-tones. This is one of our favorite flower-garden flowers because of the striking blossoms. Butterflies love them too! We harvested this mix of seed at the Bridgeport Organic Store near Monmouth, Ore.
Cultivation & harvesting suggestions:
Direct-seed late Autumn through early Spring, or start in flats if you want to keep better track of them. Give 12-24" spacing. Not particular about soil. Drought-tolerant once established. Does not bloom first year.
Contains 250 seeds