plant...grow...harvest...share
The future is in our hands...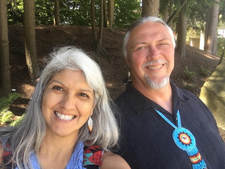 Eloheh Farm
is a micro-oasis of bio-diversity in the midst of the Willamette Valley's production-driven, factory grown agriculture of mono-cultural blight.
We use no herbicides, pesticides, fungicides, or GMO products and we grow our vegetables from our own farm-direct seeds, assuring the customer that our food is safe at every step. The food grown at Eloheh Farm are what we feed ourselves, our children and our grandchildren. Eloheh Seeds has vegetables, herbs, staple crops, flowers, wild-growns, medicinals and nicotiana/tobacco.
You can be assured that all Eloheh Seeds are
of the highest-quality, fully utilizing "organic principles."
Local farm-direct
Tested for three seed generations before being sold

No pesticides, herbicides, or other poisons

G

MO and GE free (Genetically Modified Organism/Genetically Engineered)

Open Pollinated ("

OP" means you can save your own seeds and grow the same basic plant year after year but not true with Hybrid or GMO/GE seeds)

Indigenous to the Americas or other Heirloom varieties

Farming principles that care for the soil, the flora, fauna, insects, birds and other animal life around us

Water-wise, c

hoosing crops not requiring unsustainable or earth harming efforts

We grow, harvest and eat are

our own

food and medicinals
Why do we at Eloheh Farm & Seeds make the extra effort? Because we believe in the seeds and in keeping them free! After surviving hundreds and even thousands of years, not only do those seeds have a right to remain pure, but in most cases, the heritage varieties
contain more nutrition
and often taste better than the new varieties. There are many external factors at work today attempting to control our food and our seeds. Here are a few:
International seed and chemical corporations with great political influence want to corporatize and own the world's seed varieties and adapt them, so those seeds need their chemicals in order to grow well, and so you must purchase them from those corporations year after year.

Today, hybrid plants are popular and often bred for easier shipping or faster growth but they lack many of the original nutrients, good taste and the ability to fight disease. Keeping the seeds pure ensures they will be around in the future.

Many ancient seed varieties that have been on the earth for hundreds and even thousands of years are now going extinct. We now have only about 10% of many of our vegetable seed varieties that existed in the world 100 years ago. These important seed varieties are fast disappearing. Once they are gone, they are lost forever.

​
We believe our Eloheh Seeds are among the best available on the earth, for the earth, for our family and for yours. We owe it to ourselves and to future generations...So please, do your part for the community of creation by ordering your seeds from us or from another company using similar practices!